It is usual that profuse built-up green places - large areas owed to trees, lawns and all types of plants and faunas-are a major donor to high quality living standards.
Sufficient green spaces in cities perk up the eminence of the air in inhabited areas as trees soak up pollutants such as ozone, nitric acid vapor, ammonia, nitrogen, carbon monoxide and sulfur dioxide and in returns they provide life-giving oxygen, provide shade, attract rain and improve the artistic quality of the locality whereas people who live in residential zones with abundant green cover suffer fewer health problems and experience lower stress levels.
Thus to enrich the happiness level and mental/emotional health quotient of the urban residents, we act as the source for availability of green areas such as parks, gardens and lawns through a Green India tourism concept.
A.) Company Profile
The endurance rate of senior citizens who spend their Golden Years in green environment is far higher than that of their generation living in the concrete jungles.
There are some organizations which not only earn goodwill, but also earn and help others earn the name and fame for themselves. As a company Green India Clubs and Resorts Pvt Ltd offer an opportunity to a common man by his participation in this project. This project helps them as a tool to yield a handsome income whenever they require. This point of a noble cause will certainly prove to be a career booster for the company.
Tourism within the Green channel cheers its residents to spend more time outdoors and show lower penchant to an injurious motionless set of living. Thus we have initiated for Tourist Park and gardens and similar places where people can meet and spend time together in the outdoors.
B) Directors Profile

I) Mr. Jamaluddin Shaikh
Mr. Jamaluddin Shaikh has a cultivated experience of Marketing and the industry similar. He spent vital time in understanding and nurturing ways and process to encourage the Green tourism. Green India Club and Resorts Pvt. Ltd is his brainchild which is all set to take off on the green tourism and environment conservation in the society not only through the tie-up with the resorts in and around Mumbai but also through the space in Bihar, which is off beat location.
He has total experience of more than 15 years in the industry and he can understand the needs of the people interested to spend time with nature.
C) Our Vision
We firmly trust in a hale and hearty and prolong surroundings, for everyone to be implicated in managing and caring our valuable environment.
D) Our Mission
To exert a pull on and direct the tourism industry to partake in projects that protects or augments our environment and tradition.
E) Our Objectives
A vigorous, varied and sustainably supervised upbringing of our next gen, which shall exhibit the importance of the pollution free breathing.
Green india is nothing but the part of Ecotourism, which is highly appropriate to tourism expansion in naturally well-maintained locations as it can generate jobs and returns without obliterate or debasing the natural or cultural possessions that the tourist has come to see. Like no other industry, ecotourism gives natural unspoilt areas an economic value, but this goes hand in hand with actively producing repayment for nature protection and tubing on plummeting environmental crash.
Green india Clubs and Resorts experiences also lean to be at the cutting edge of inspiration in the tourism industry, and can be readily marketed to the ever increasing numbers of people who wish to make certain that their holiday creates positive benefits, both for the environment and the local communities visited.
Pains to diminish carbon footprint and encouragement for "go green" has become progressively more popular universally people are gradually offering a wider choice of eco-tourism holidays to go well with everyone.
More and more countries are introducing feature of eco-tourism to vacationer, bringing remuneration to the countries visited and enhancing holiday experiences and memoirs.
We make a conscious effort to conserve and maintain the concept by carrying the below mentioned initiatives.
Expand and apply programs in line with known management plans that achieve measurable benefits for conservation
Run and preserve extraordinary places with high community and conservation value.
Imitate and react to the altering needs of the environment.
Plan programs to connect a wide range of community, corporate and government groups.
Endorse society health and happiness through ecological programs.
Expand and carry guidance to construct skills and support environmental consciousness.
By the stance of conservation, nature-based tourism provides incentives for society and landlord to conserve wildlife territory upon which the industry depends; it promotes preservation by placing an increased value on enduring natural areas.
Now days it's a necessity to refresh yourself from the regular tedious routine as this not only refreshes your body but also mind and soul which will help you yield the fantastic results in the productivity during your regular work. Green India club and Resorts Pvt. Ltd it is associated with 3 star resorts and there are several facilities available like Swimming pool, Garden, Gymnasium, and Children Gaming zone, Family Restaurant, Accommodation etc. The rooms are available with the spectacular view of Water-falls, Sea and mountains where in one can easily enjoy the sunrise or sun set just relaxing in their rooms.
One can experience the actual saying of in the natures lap...
as these resorts not only provide natural view but also natural breath...
Truly a Dream come destination...
Just forget the hustle bustle of the urban life and rejuvenate yourselves... Green India Clubs and Resorts Pvt Ltd takes pleasure to introduce the above mentioned cost which entitles 02 adults and 02 children for a fantastic accommodation in 3 star resorts, provided its booked today...
The win-win situation for you is that you do not have to consume these holidays in the same month or same year...
You understood it rite... You can utilize these holidays in 05 years from the date of registration whenever you feel the need to refresh yourself... isn't it fascinating... Hurry up guys...
lets secure the holidays for next 05 years...
The best part of the green tourism is you can enjoy the nature at its best, and can experience the through rural culture and life through below mentioned activities.
Goat Farming
Cattles farming and grazing
Poultry Farms
Organic crops and vegetables farming
Fish Farming
Milking the cattle's etc.
The above activities are few of the many activities available and one can have the fun at the fullest and rejuvenate for the hectic life in the urban areas.
We have various locations for your enjoyment and many more are upcoming...
We have the tie-ups for the resorts at:
Uttan beach in Mumbai
Lonavala
Matheran
Goa
The parent resort is located at Khajuri Village at Madhubani District in the internals of Bihar and is driving distance of 180 Kms from Patna Airport.
One can enjoy the nature at its best, and can experience the through rural culture and life through below mentioned activities.
Goat Farming
Cattles farming and grazing
Organic crops and vegetables farming
Fish Farming
Village tour for Kids in bullock cart
The resorts are fully equipped with the facilities of traditional authentic food and accommodation.
Green India offers a unique opportunity for anyone planning a holiday to experience a different side of a country to the one usually seen. Whilst many head for the beach, eco-tourism holidays allow tourists a glimpse beyond traditional holiday destinations, embracing local communities, culture and un-spoilt nature.
Green India tends to be on a smaller scale and incorporates locally owned activities. Popular eco-tourism activities help encourage local interaction and often involve nature, wildlife species and natural resources. Nature and culture become the main attractions hand in hand with a unique tourism experience. Tourist activities through eco-tourism help preserve natural resources and the environment for future generations to enjoy. This sustainable type of tourism has a low impact on nature and carbon footprint is minimal.
The project is absolutely vital in terms of nature conservation as well as creating the better lifestyles through maximum employment generation, which will not only make the country a better place to live but also make Indian heritage a worthy view for the tourist in and across the country. The basic concept for the project is based on the vital feature of Organic Farming tours.
Organic farming is a form of agriculture that relies on techniques such as crop rotation, green manure, compost and biological pest control. Organic farming uses fertilizers and pesticides but excludes or strictly limits the use of manufactured (synthetic) fertilizers. It is a system to consider potential environmental and social impacts by eliminating the use of synthetic inputs, such as synthetic fertilizers and pesticides, veterinary drugs, genetically modified seeds and breeds, preservatives, additives and irradiation.
Organic agriculture considers the medium- and long-term effect of agricultural interventions on the agro-ecosystem. It aims to produce food while establishing an ecological balance to prevent soil fertility or pest problems. Organic agriculture takes a proactive approach as opposed to treating problems after they emerge Soil.
It allows tourists to venture into un-spoilt scenery and closer to nature, on less travelled paths, for a new experience without fear of damaging the view and surroundings.
Go back
greenindiaclub.com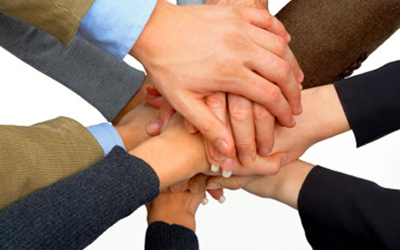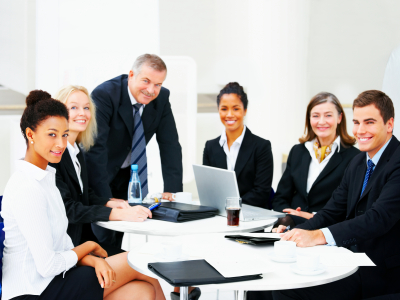 Contact form is ready to use. If you have any query, then you can contact us by just clicking this above link.